Michelle Tye joins the Board
In July 2020 we held our annual fund raiser with RBA Governor Philip Lowe, supported by National Australia Bank, and Australian Business Economists. Due to Covid 19, we could not hold the event live, and so instead the Foundation ran a huge interactive zoom conference. This was quite brilliantly executed by ABE, raising $47,623.
This was less than the previous year, but was an extremely good effort, well exceeding board expectations in the circumstances. Since July we have been looking to increase the number of PhD scholarships that we support from two (currently) to three. We are looking at Sydney University for the new scholarship—so watch this space for announcements.
It is also with great pleasure that we announce the appointment of Michelle Tye of the Black Dog Institute (Senior Research Fellow) to the Board. Michelle is a specialist in suicide prevention research, with a focus on young people. She is also deputy director of LifeSpan, the largest ever trial of a systems approach to suicide prevention. Michelle is supervising Karen Kusuma, an Anika Foundation PhD scholar, as a part of this program. The focus is on the use of 'big data' in suicide prevention.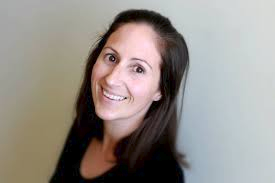 Michelle Tye - Board Member
It is with great sadness that long serving Board Member Jeff White has decided to finish up with the Anika Foundation after 15 years with our team. We wish the very best for Jeff in his new adventures.
Looking ahead, the outlook for Covid-19 is still not good, and it may well be that we have to run the annual fund raiser as a virtual online event again in 2021. We will keep you informed.
And remember, if you are feeling anxious or depressed you can get help from one of a number of lifelines that are recognised by the government. A full list of choices can be found at: https://www.healthdirect.gov.au/mental-health-helplines
Happy new year to all Anika Foundation supporters for 2021.